The GeoMerge Add-In for ArcGIS Pro
Posted on: March 14, 2023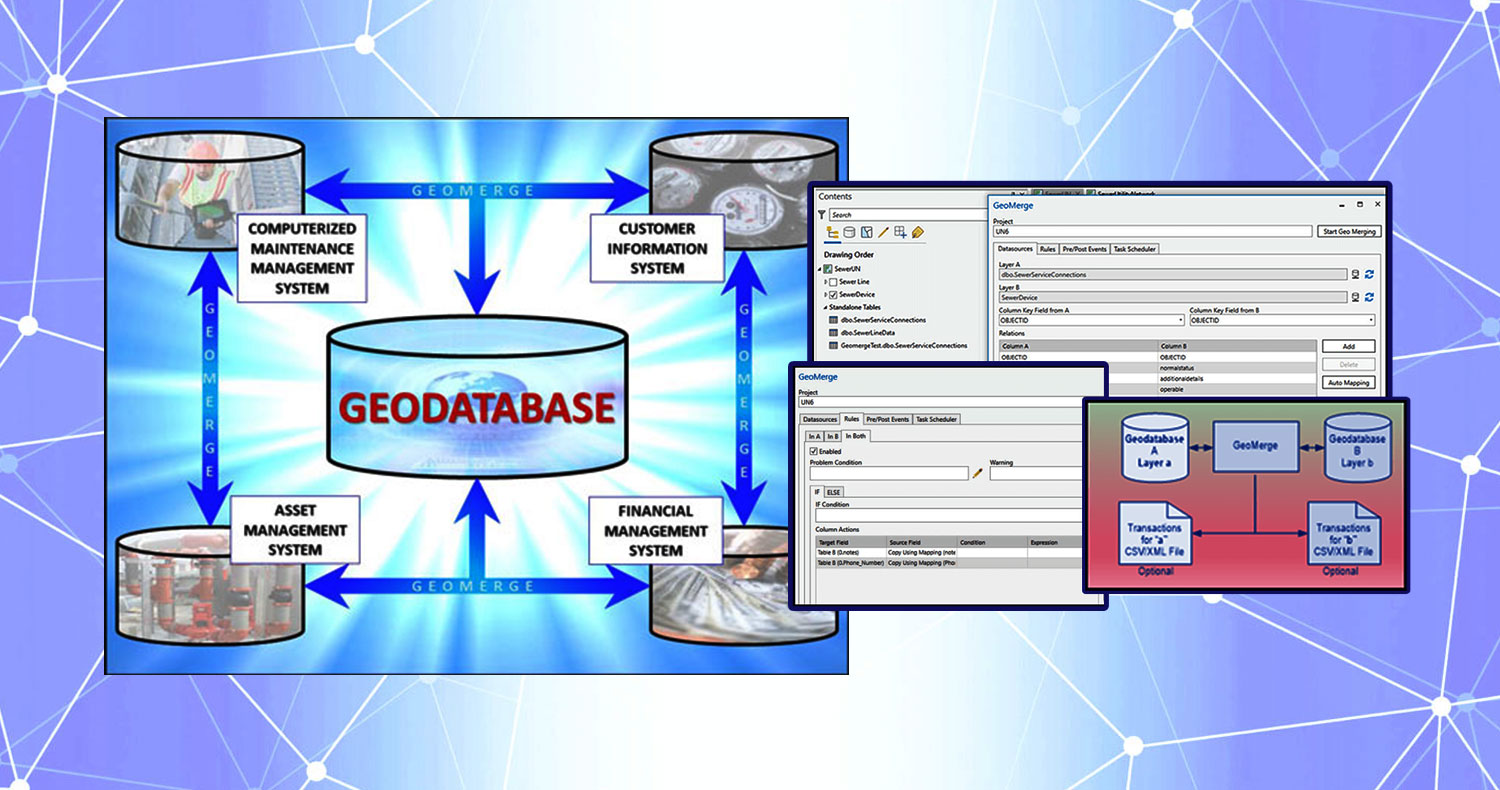 With Utility Network becoming the new standard for utility management organizations, a growing concern among our clients have is how their existing systems and databases integrate with their Utility Networks.
Our clients have large amounts of data that need to be synced with other databases and peripheral systems, and then distributed out on a regular basis. This all needs to happen while maintaining data integrity. It can be tedious work when groups or individuals of organizations attempt to synchronize this data across their systems manually – which can often result in fragmented "briefcases" or disconnected snapshots of data in different locations that need to be manually maintained. Proper data synchronization promotes uniformity and cohesiveness between different sources of data and their endpoints, otherwise data conflicts can occur, and result in errors and low data quality, and ultimately can make it difficult for an organization to trust their data for decision making and other operations.
Luckily for our clients, ensuring data accuracy and consistency between GIS and their peripheral systems is one of DCSE's many specialties! Many of our clients have been using our product GeoMerge to maintain synchronization and integration of their GIS, asset management, and other peripheral systems for years. However, now with Esri's new Utility Network, new tools are required. Our humble and talented staff here at DCSE are proud to bring you the GeoMerge Add-In for ArcGIS Pro!
If you are new or unfamiliar with GeoMerge, it is a robust and versatile rule-based data synchronization software. It is most commonly used for synchronizing data between spatial and non-spatial databases. Now, to support Utility Network, GeoMerge is offered as an Add-In for ArcGIS Pro. Clients can now use GeoMerge while leveraging ArcGIS Pro to organize their GeoMerge projects into maps, item connections, and various datasets that will serve as the GeoMerge data sources. This includes full compatibility Utility Network datasets, ArcGIS Enterprise Feature Services, Esri Branch Versioning, and ArcGIS Online Feature Services.

The GeoMerge Add-In for ArcGIS Pro allows you to use data sources right from your ArcGIS Pro contents pane with full branch versioning compatibility.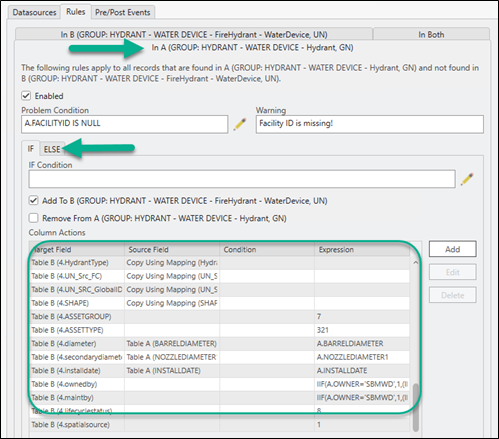 GeoMerge projects are composed of rules that provide the user with full control of data synchronization, providing solutions to every problem.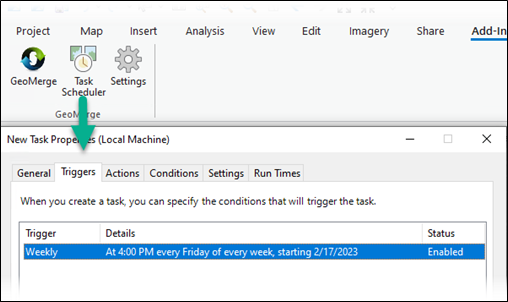 Schedule your GeoMerge projects using Windows Task Scheduler right from your ArcGIS Pro Project.

Have any thoughts and/or comments on this post? Feel free to share by posting below.
DCSE Inc.
23461 S. Pointe Drive
Suite 300
Laguna Hills, CA 92653
CALL (949) 465-3400
FAX (949) 586-8141